Best GPU Water Block
Let's find the perfect GPU water block for your custom loop
Updated: Nov 29, 2022 1:16 am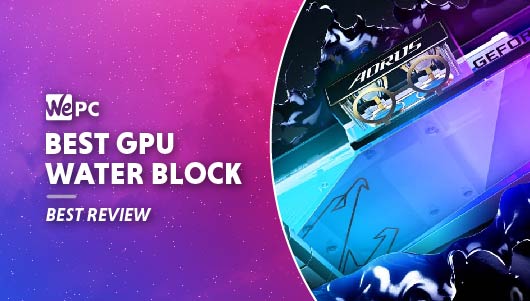 Finding the best GPU water block for your build can be quite tricky. While most of the new graphics card releases are covered, this isn't for all models, mostly reference cards, and you will often find certain brands only have a block for very specific cards.
That being said, there are a handful of very reputable companies that produce efficient GPU water blocks, much like the CPU blocks, so your choice boils down to aesthetics and compatibility.
Our Top Picks
01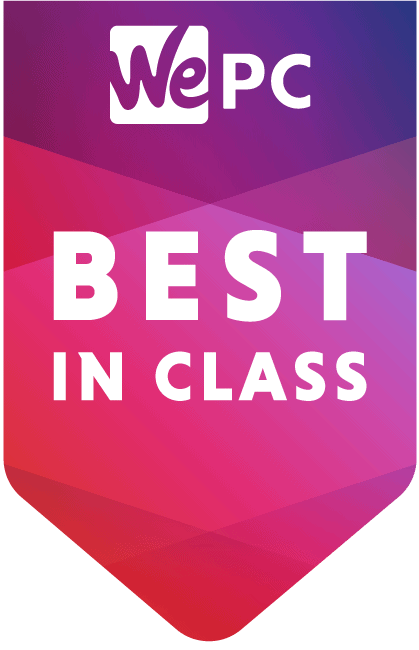 The Best GPU Water Block
Aquacomputer Kryographics Next RTX
02
The Best GPU Water Block For The RTX 30-Series
Watercool HEATKILLER V
03
A Great GPU Water Block Overall
EKWB EK-Quantum Vector RE RTX
Things To Consider
With a GPU block, like most components, there are a few key areas to consider before buying. Compatibility is the main concern and a big thing to ensure you get right when planning your open loop, as specific models are only produced by certain brands. You need to think about the materials being used, the PCB compatibility, thread size, and of course, how it is going to look visually in your custom loop.
What Is A GPU Water Block?
A GPU water block is the water cooling equivalent of a heatsink that you find on top of the PCB layer of any modern gaming graphics card. The plate on the GPUs die transfers the fierce heat into your liquid loop, as opposed to a massive heatsink you would find on your standard gaming card.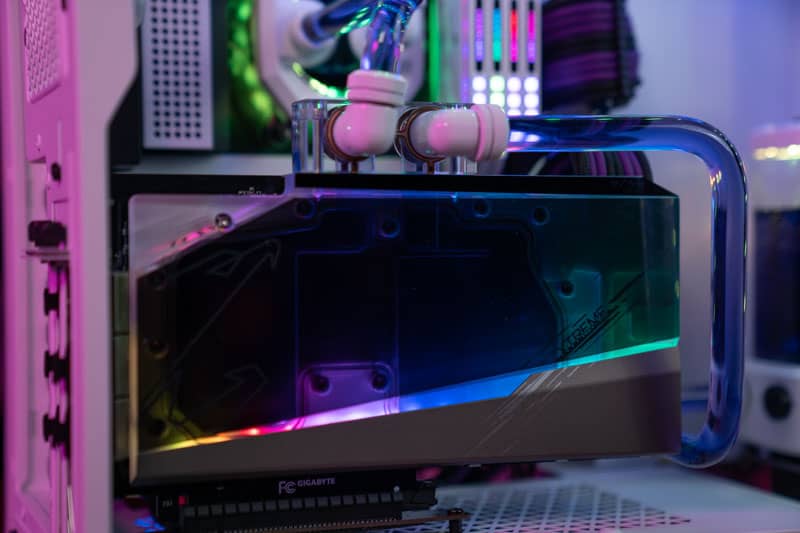 It works on a basic principle of thermodynamics, with heat moving from a warmer object to a colder object, and as the cooler object becomes warmer, the previously warmer object becomes cooler.
Is Water Cooling A GPU Worth It?
Well, let's face it, the hottest and loudest component in many gamer's systems is the graphics card. The GPU, when gaming at least, outputs a lot of wattage and while they are designed to handle high heat, liquid cooling one is a great way of not only pushing the performance further but prolonging their lifespan too.
That being said, the main reason most will water cool their gaming PC is more for the bragging rights and incredible aesthetics but there are some performance gains, though probably not as much as you would think.
The risks that are inherent to water cooling apply with a GPU water block but you should know that most manufacturers, if not all, test these blocks after assembly. If for example you were unlucky enough to get a faulty product and a leak that wasn't through tampering with the block or poorly attached fittings, the damage that is caused should be covered by the manufacturer.
What Is A Full-Cover GPU Block?
The name kind of gives it away but it is a block that covers the entirety, or at least most of the graphics card. The coverage includes, but is not limited to, the processing unit, the VRAM modules, voltage regulators, and MOSFETs.
Some full-cover GPU blocks may not go the full length of the physical card but they will cover the critical components that need this level of cooling.
Most full-cover GPU blocks are based on the reference design, which can be thought of as a base model that OEM's use and can then change the cooling solution on top. When talking about a card being "reference" what is actually being referred to is the PCB layer beneath that giant heatsink. If the manufacturer changes anything on the PCB layout, it is no longer considered reference.
GPU blocks that only work with very specific model GPUs are always labeled but otherwise, you will likely see "reference" but you need to make sure you check this before buying anything.
The The Best GPU Water Block
In-depth Review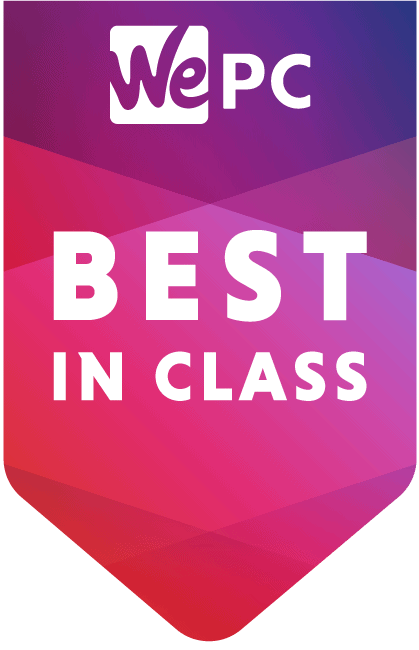 01
The Best GPU Water Block
Aquacomputer Kryographics Next RTX
Materials
Nickel-Plated Copper, Acrylic Glass, Black Aluminium (anodized)
PROS
Efficient heat transfer
Aesthetically beautiful
Available for both Nvidia and Radeon
For the enthusiast, Aquacomputer is a go-to brand for water cooling components. They have a strong reputation for producing water blocks and the Kyrographics Next GPU block is another top model.
A stainless steel jet provides optimal cooling performance, while the nickel-plated copper plate transfers heat as efficiently as any other. The design is sublime, with the transparent Plexi top allowing you to peer in and see the flow of your liquid, finished nicely with a black aluminum frame.
This model here is for the RTX 3080 and 3090 but the brand is releasing the same style block for the Radeon 6000-series cards soon.
This block also comes with addressable RGB lighting, with 15 individual LEDs really making this pop in your loop.
02
The Best GPU Water Block For The RTX 30-Series
Watercool HEATKILLER V
Materials
Copper, Plexi, Acetal
PROS
High performance heat transfer
Visually excellent
Reasonable value
Watercool's Heatkiller V GPU water block does exactly as the name suggests, this is one of the best performing models currently available to water coolers.
The Heatkiller V is mostly composed of copper, with integrated aRGB and a dual-layer flow path. The electrolyte copper base transfers heat every efficiently and the top section I made from Plexi, framed with stainless steel to create a block that is truly spectacular. It is worth noting that this block is only currently available for the RTX 3080 and 3090 but there are a lot of options in a similar design for older spec cards.
With stunning looks and a reasonable price, this is easily one of the best blocks to cool your RTX 3080 or 3090.
03
A Great GPU Water Block Overall
EKWB EK-Quantum Vector RE RTX
Materials
Nickel-Plated Copper, Plexi
PROS
Top drawer aesthetics
Available for reference, specific RTX cards, and some Radeon 6000 cards
Ok price point
CONS
Doesn't perform as well as some others
EKWB may have fallen out of favor with a few enthusiasts in recent years but that doesn't mean the brand isn't producing quality components. This GPU block is one of the best looking on this list and still performs well enough to be a high contender.
The Quantum Vector GPU Block shown here is for the reference RTX 3080 and 3090 but they also have options for very specific non-reference RTX cards, as well as some for the Radeon 6000-series. The copper cold plate is going to handle the heat efficiently, although it may not live up to the standards of the Heatkiller above. On top is a combination of Plexi and nickel, giving you a block that is visually spectacular.
Overall, there isn't a lot bad to say about the EK-Quantum Vector, it is a fabulous water block.
04
A Great GPU water Block For The Asus ROG Strix & TUF RX 6800/ 6900
Phanteks Glacier G6000 Strix
Materials
Nickel-Plated Copper, Acrylic, Aluminum
PROS
Efficient cooling for the RAM, VRMs, and PWM controllers
Comes with backplate
Integrated D-RGB lighting
The Phanteks Glacier G6000 is a solid performer and a great option for those looking to cool specific Nvidia or Radeon cards. This model here is for the Asus ROG Strix & TUF RX 6800/ 6900 but it is also available for the Asus ROG Strix 3080 and 3090.
While Phanteks may not have the same brand reputation as the others in the water cooling sphere, they are a company you can trust and are well known for high-quality products. This GPU Water block features a 6mm copper base and delivers a high level of heat dissipation and transfer. The top features a combination of acrylic and aluminium for a really aesthetically pleasing finish that you can peer into and see the flow of your fluid.
Aside from decent performance, you also are getting D-RGB illumination with this block, it's great.
05
A GPU & GPU Water Block Pre-Insatlled
Gigabyte Aorus RTX 3090 Xtreme Waterforce
Materials
Nickel-plated copper
PROS
Convieniant
Efficient heat transfer
Looks amazing
CONS
Only available for RTX 3080 and 3090
Expensive
Our last pick comes in the form of this pre-installed GPU/ GPU water block combo from Gigabyte. The Auros Xtreme Waterforce water block is a stunning bit of kit that looks very impressive when vertically mounted.
As this comes with the block attached, this is a very convenient and reassuring option, especially for water cooler who are new to the hobby. The heat transfers efficiently, like any other, through a copper base. This block also features leak detection and the RGB lighting looks absolutely stunning.
Final Word
When looking for the best GPU water block, you only really need to ensure you purchase from a reputable brand. The performance difference among the best block out there is negligible, so the only real challenge comes from finding one for your specific GPU and one that fits in with your planned loop style.
In any case, the water blocks we have shown above are all very efficient at their job and will transfer that heat output without issue, while looking great in the process.
---