UPDATED Pirates Dream Codes for January 2023
Forget the Pirate's life, it's the Pirate's Dream to score big on these codes.
Updated: Jan 13, 2023 10:35 am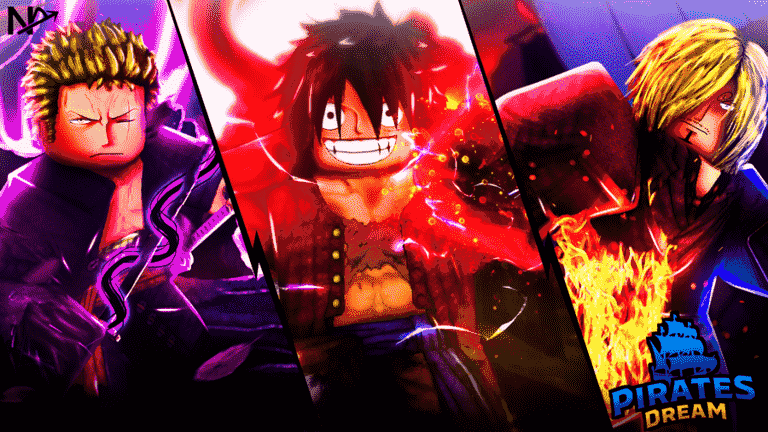 Roblox Pirates Dream codes for January are finally here, grab em' whilst you can! These were last checked on January 13th.
Is there any end to the creativity of the Roblox community, or indeed the amount of anime inspired Roblox games that are around at the moment? Set sail in Pirates Dream, another fun One Piece inspired game. As is the same with most of these games, codes are a must if you want to get ahead, so we've comprised a list of all the latest codes to sink your teeth into.
*Latest* Roblox A Piece Codes – January 2023
Below you'll see all the latest active Pirates Codes, vetted properly to ensure they work. These range from chests full of Beli (in-game currency) to biscuits to fuel your pirate lifestyle.
All active Pirates Dream codes for January 2023
These codes were checked on January 13th 2023.
Active codes:
RESETFRUIT – Grants Fruit Reset
RESTART – Grants Five Race Rerolls
REVIVE – Grants 2x Drops
WEEKENDROLL – Grants Five Race Rerolls
WEEKENDNOTIFIER – Grants 2 Hours Devil Fruit Notifier
FREEBISCUITSOMG – Grants 10 Biscuits
SORRYFORSHUTS – Grants 50K Beli
Youtube – Grants 50K Beli
Release – Grants 1hr Devil Fruit Notifier
BIGNOTIFIER – Grants 4 Hours of Devil Fruit Notifier
FRUITBEGONE – Grants Stat Reset
STATNEWTRY – Grants Stat Reset
SOMUCHRACES – Grants Five Race Rerolls
STATSAGAIN – Grants Stat Reset
LUCKYDROP – Grants 2x Drops
EVENMORERACES – Grants Five Race Rerolls
3KNOTIFIER – Grants 3 Hr Devil Fruit Notifier
ONETHOUSANDTHANKS – Grants 20k Beli
We've got plenty of Roblox game codes! Take a look at our Blox Fruits codes page, or maybe try our Last Pirates codes page. We've got plenty more like the latest codes for Shadovis RPG, Pixel Gun Tower Defense, Anime Fighters, and many more!
Expired codes
Codes won't last forever, so it's important to capitalise on them when you get the chance.
There aren't any expired codes at this moment in time!
How to redeem Pirates Dream codes
Think about how to redeem those codes before the expire? A simple manouver! Here's a quick step-by-step guide to how it's done:
Boot up Pirates Dream on the Roblox app or website on your PC or mobile device.
Go to the Codes button located on left side of the screen next to the cog icon.
Type in or copy/paste your redeem code in the text box. Codes are case-sensitive so watch out for capitals and what not.
Click Redeem.
See your rewards fly in.
That's all we have for the moment, be sure to bookmark this page (we check daily for new updates) so you know where to find the latest codes when they arise.
---